Large Trees for Sale Utah
We have large trees for sale Utah!
Spring is finally here! The snow has finally stopped falling (right?) and our trees are looking better than ever. Thanks to the great amount of rain and snowfall the past few months our trees have been growing big and strong. We have trees measuring up to 30′ ready to be transplanted from our farm to your property.
Fast Growing Trees Utah
Our trees are already some of the largest in the state, but they're also some of the fastest growing. Our customers love that they can have privacy and wind breaks from our larger trees, while others are liking that they can pick up a smaller tree and know that it'll grow very fast.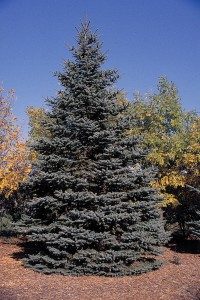 Large Tree Species
We have Colorado Blue Spruce, Bristlecone Pine, Pinyon Pine, Austrian Pine, and more. The Blue Spruce are most well-known as Christmas Trees, but are also great for the yard. Their large sweeping boughs are great as wind breaks as well as shade trees. Our Austrian Pine are wonderful layered trees. Landscapers like to use their dark beauty for backdrops, but it is also an excellent specimen tree because of its leaf pattern. Our Bristlecone Pine is one of the oldest living organisms on the planet. Some individual trees have been dated to be almost 4,800 years old! If you're looking for a tree that's used to the harsh conditions of Utah, the Bristlecone Pine would be a great choice for you.
Contact Us
Ready to buy large trees for sale Utah? Click here to contact us, or feel free to give us a call at 844-300-8733. We are located in Draper but do our best to expand our service area to wherever you are. It's not uncommon for us to travel to Provo or Park City to ensure that our customers receive the highest quality trees available.